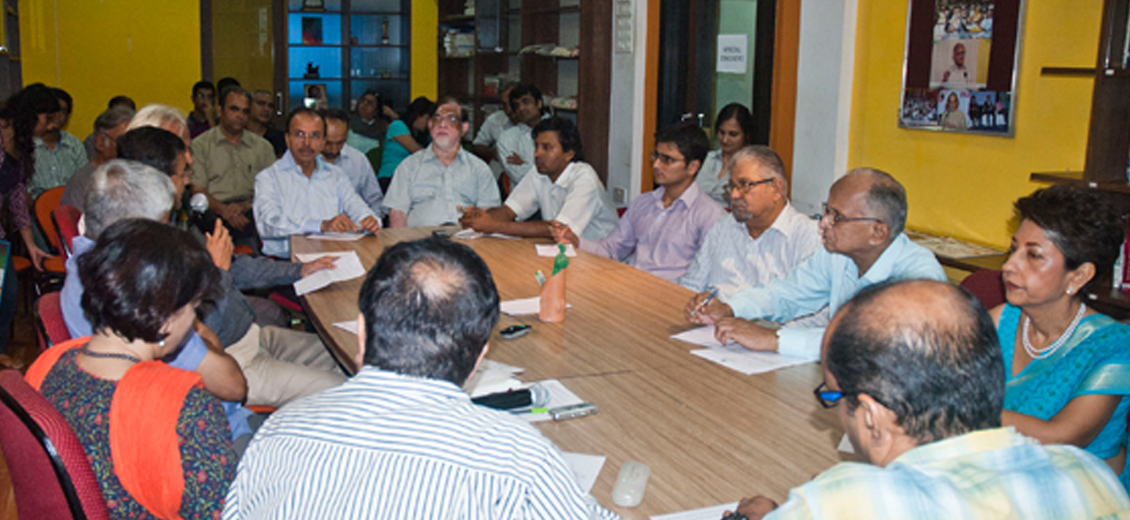 The Reserve Bank of India (RBI) has come up with a circular on 2nd September 2013 stipulating all banks to implement biometric enabled or Aadhaar compliant ATM machines. Moneylife Foundation along with organisations like All India Bank Employees Association (AIBEA), All India Bank Depositors Association (AIBDA), Council for Fair Business Practices (CFBP), V CItizens Action Network (V CAN), Consumer Education and Research Centre, Ahmedabad (CERC), India Against Corruption (IAC), Forum for Fast Justice (FFJ), Forum of Free Enterprise (FEE), Nagrik Chetana Manch (NCM), All India Business Council (AIBC) and Women Graduates Union, Mumbai as well as activists and citizens signed a memorandum to the RBI on this issue.
In an interactive session of two and a half hours the representatives of the NGOs, activists and citizens brainstormed and finalised on a memorandum. The foremost issue discussed was the very fact that implementing Aadhaar contradicts the very objective with which it was introduced. It aimed to pioneer the financial inclusion but the entire system of transaction charges negate the objective. The whole process in expensive and results in deposits burdened with the charges.
NOTE: The Memorandum was signed by all the participants who were present. Others conveyed their support and logos by email.