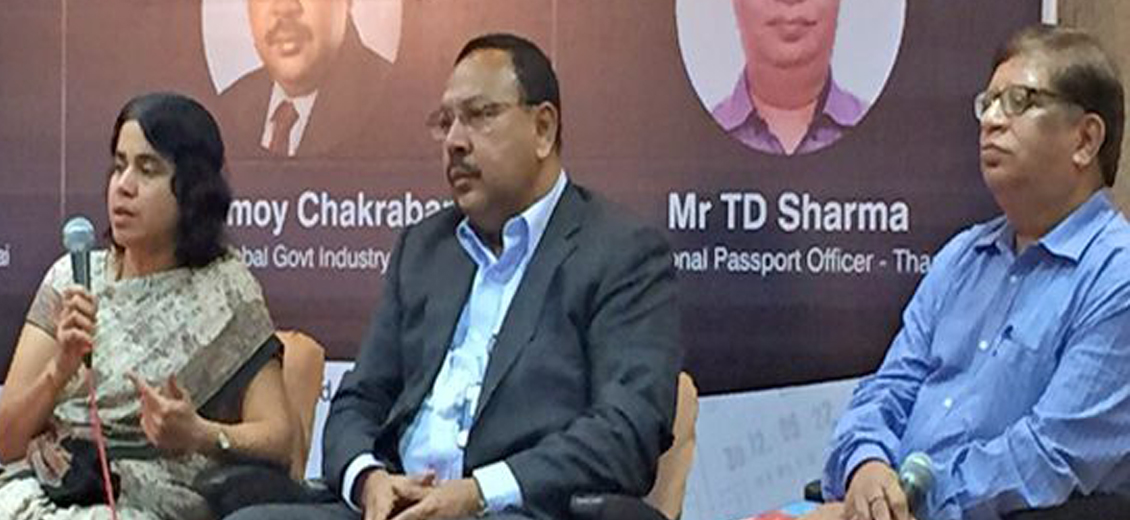 Moneylife Foundation today organised a seminar on getting one of the most important documentations for Indian Citizens, especially ones travelling abroad, which is the passport. Moneylife Foundation proudly hosted Tanmoy Chakrabarty, the VP and Head of Government Industry Solutions, at Tata Consultancy Services.
The event also had Dr Swati Kulkarni, Regional Passport Officer of Mumbai, and Mr TD Sharma, Regional Passport Officer of Thane, in the panel.
Anybody who has dealt with the Passport Office knows of the long struggle to get a passport. Over the years, when it would take months to now, when it is generally time-bound and a lot more organised, the latest automation drive promises to make applying for passports even smoother.
The event was kicked off by Ms Sucheta Dalal, who introduced the three panelists. Mr Tanmoy Chakrabarty took the stage and explained the innovations coming the way of citizens looking to apply for passports. Under Mr Chakrabarty's leadership TCS is hoping to revolutionise the way India's millions will apply for passports in the future. These changes are even more important in the context of the global world we live in, where many of us go abroad to work.
Mr Chakrabarty stated that, "Instead of long lines from 3 in the morning, we have been able to give appointments to people to come at a specific time, reducing queues." On the issue of the new e-Migrate system, "For example, in Libya 2 years ago, we had a large Indian workforce. Employers often impound the laborers' passports to keep them in check. So when the coup happened, MEA could not identify Indians in Libya. This system will help in such a situation," he said.
Dr. Kulkarni spoke about how the government has taken steps ranging from training staff, adding infrastructure to including new thinking from the ITeS sector, to make the MEA functions more citizen centre. She said that, "From painless passports we hope to make it passports with pleasure and as stressed by the minister, we want to take the PSKs to each district.
Mr Sharma spoke about the relatively new Thane office which was set up in 2001 and its fast evolution into a hub for 9 districts. He said that the number of applications rose by 63% since 2008. He also said that, "we are trying to bring Maharashtra's police departments to the centralized DPHQ model, which will help bring down the police verification time considerably.
The Panel then opened up for questions from the audience. An eager audience posed questions relating to documentation, eligibility, change of address and working abroad.