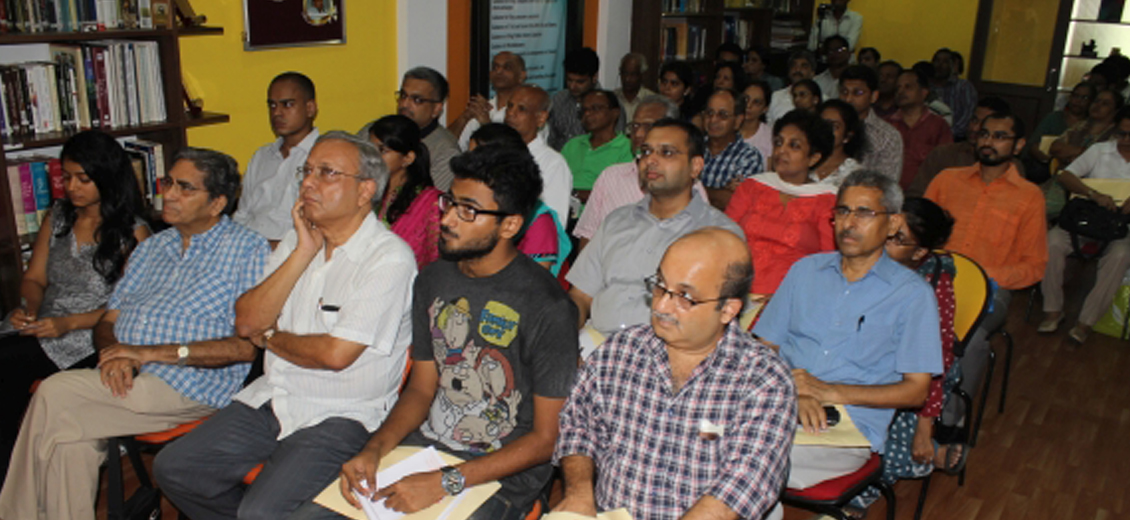 With the number of moneylifers increasing, Moneylife again held an introductory seminar on the basics of financial literacy on " Learn to be Safe & Smart with Your Money" on 1 May 2014 (Thursday) supported by ICICI Bank and Disha which was indeed very informative, interactive and knowledgeable. The event, which again witnessed a packed audience, was held at the Moneylife Knowledge Centre (Dadar).
Sucheta Dalal, managing editor of Moneylife & financial journalists with over 25 years of experience warned the audience to stay away from so-called "ponzi schemes" which aim at fooling people to buy into attractive schemes promising extraordinary returns. She explained that the main problem is that people do not distinguish between purchasing consumer or financial products. They anyway get lured by big names and a strong sales pitch. The trick anyway is to look through the "sales pitch" and not get carried away. Ms Dalal warned that companies like Amway, Tupperware, Herbalife are also examples of pyramid schemes. According to research, less than half the people are able to sell and make money and end up blaming themselves and not the company. These Ponzi/MLM/Pyramid Schemes which operate at every level in the country have suceeded to cheat people from top managers to the poorest people.
Ms Dalal also emphasised on how one should not lose money to banks. Relationship managers usually work only to earn themselves fat commissions from your investments.
Thus, most "relationship managers" resort to mis-selling or hard selling a product. In order to be safe, one should have all communication documented. Ms Dalal also touched up on area related to credit cards, insurance and credit scores.
In the second session, Debashis Basu, editor and publisher of Moneylife, spelt out the various ways in which one can be smart with money—and presented to the audience the best ways in which they can manage their money. Mr Basu emphasised the importance of saving regularly to deal with big expenses such as education for children and more importantly for retirement.
Examples were shown on how one could use the power of compounding to their benefit. "The best way invest smartly is to start as early as possible and save as much as possible", said Mr Basu.
One of the most important aspect of savings where a majority of savers are left confused is to invest how much and over which financial products. Left with confusing choices, majority of savers opt for bank fixed deposits which is a safe and easy option. Mr Basu explained to the audience how much they should allocate to fixed income investments and equity mutual funds depending on their age and whether or not they have dependents.
Inflation is the permanent risk and is difficult for one to avoid. The only way to overcome inflation is by smart investing. Savers should avoid trying and timing the market on their own and should stick to regular investing.
The risk involved in various asset classes was explained and how much returns these assets are expected to generate was informed to the participants. How a mix of these assets could be used for different investment horizons to keep you money safe was also discussed.