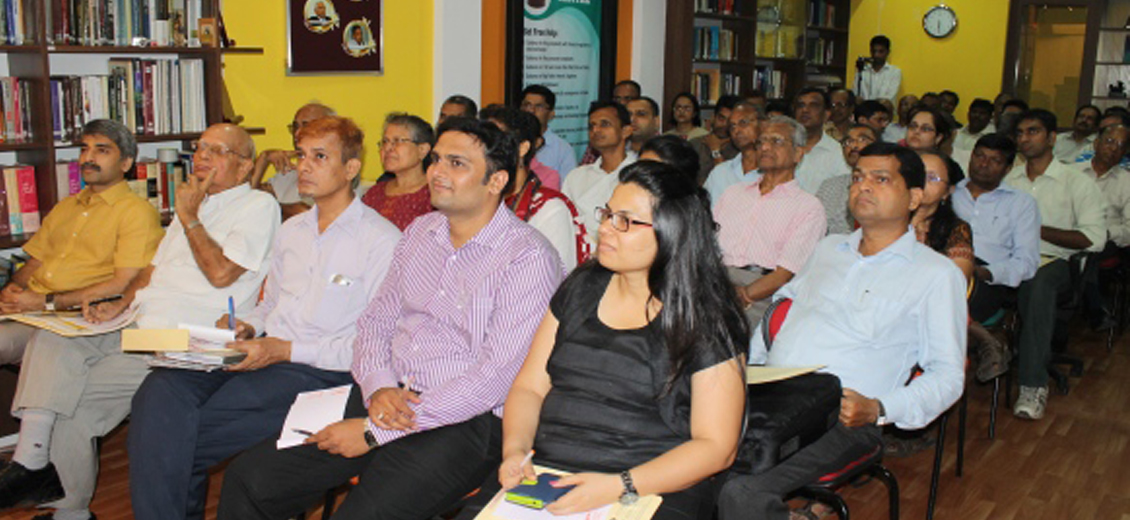 Research shows that, the more the choice, the less is our ability to choose. This is why most savers find financial products confusing and difficult to choose. And therefore, they move away from such products and keep their money (to get eaten up by inflation) in the bank. At a Moneylife Foundation seminar which was packed to capacity, Debashis Basu, editor, Moneylife, explained that there are five major asset classes and hundreds of choices under each. However, a saver requires just a few products to meet their needs.
Mr Basu explained that despite huge market volumes, investors continue to shun the equity market. While choices have certainly made our life more interesting, they have not made it easier. In fact, several research studies have shown that our mistakes get compounded when the possibilities of conflict arise among the options; therefore, exercising choice becomes difficult. In the case of financial products, too much choice is definitely harmful.
Many savers are so confused with choice that they prefer to put their money in safe, bank Fixed deposits (FDs). In contrast, when you buy consumer durables, you can see, compare and test; also, a big brand name usually assures one of a quality product; unfortunately, the same cannot be said about financial products. There are too many choices in financial products, many of them are half-baked products and brand names mean nothing, because cases of horrendous mis-selling are seen even among banks which charge a fat premium for their services. Moreover, "one has to choose from 3,000 actively traded stocks, over 700 mutual funds, 344 life insurance products, 145 health insurance products etc. Then, there are portfolio management schemes, bank fixed deposits, bonds, corporate deposits and the list can go on and on" and most of these products are untested, said Mr Basu.
Then, there is false advertising and financially illiterate articles in the media that lead savers the wrong way. The result is wrong and harmful choices. This leads to mental fatigue, wrong decisions and harmful consequences. For example, choosing the wrong insurance product can be disastrous. You may end up with a low cover and low savings. More choices require more information to make informed decisions.
In order to make 'better' financial choices, savers approach and need to choose from brokers, financial advisors, financial planners, wealth managers, banks, IFAs etc. What savers do not realise is that, whichever channel they choose, the agent does business through the commissions earned on the choices they offer savers. It is not necessary the choices offered are in the best interest of the saver.
How savers choose is also influenced by what they read and choose to listen to. However, the media is driven by what's popular and is a prisoner of an advertisement driven system.
Every saver needs to ask themselves a question—"What do I really need?" A saver actually needs less, not more. With fewer options to evaluate, an investor will be a much happier person; they will spend more time with your loved ones and have more money at their disposal which can be used to invest wisely. Thus, one needs to make an effort to choose a few items that suits their profile and their needs. This will increase satisfaction over the long term and lead to less regrets. "All you need is just two-three equity schemes, a few fixed income products, a term life insurance, a health plan and tax-saving instruments. Tune out the rest and you will do much better," explained Mr Basu. This takes care of 90% of your financial needs for a safe financial life, if you are not focussed on getting the highest return and chasing value.
The effort and the resources required to choose the right product is immense and out of reach for the average saver who is dazed by numbers. Mr Basu also introduced the participants to Moneylife's new initiative—Moneylife Smart Savers. This service offers selected products which savers would need as per their profile. Those interested can register themselves for free and explore the website.