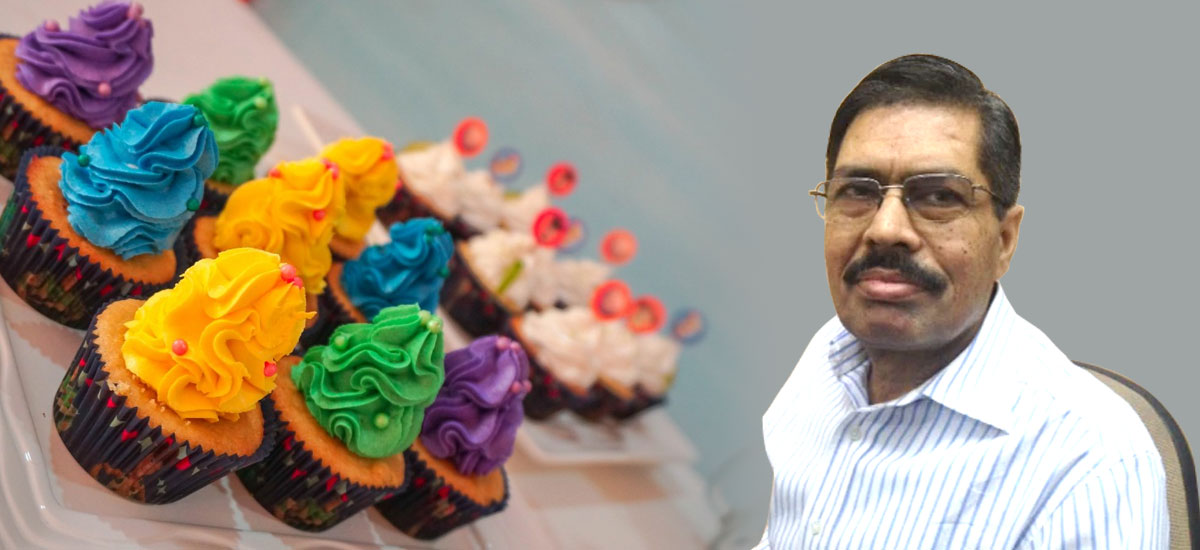 "Anything in excess can be problematic and this is also the case with food additives. Food safety regulators enforce limits on the use of food additives and colours in our foods, to ensure that the harmful effects are kept to a minimum or are negligible, but consumers still need to make informed choices," said Ashok Kanchan, Chief Advisor, for the Food, Nutrition and Health division of Consumer Voice, while speaking at a webinar organised by Moneylife Foundation. 
Food colours and additives have become accepted ingredients in many of our daily food products and consumers rarely concern themselves with the adverse effects such added chemicals have on health. Explaining the difference in the variety of additives that are approved for use by food safety regulators across the board, Mr Kanchan said, "Additives are approved for use as preservatives to extend shelf life, or to maintain and improve freshness or appearance of the food. In technical terms, additives are classified in two classes – I and II, where class I additives have no limits prescribed on their use and class II are manufactured chemicals that have limits placed on their usage in food products."
Class I additives are products such as sugar, salt, honey, vinegar, spices or oils, which are used in most cases to preserve food and extend shelf life. "Even sugars are used as preservatives in products such as jams, jellies or syrups, where sugar helps to lessen the moisture. In ketchups, acetic acid or vinegar is used as a class I additive and in pickles common or edible oils are use a class I additives. No limits are prescribed on such additives by FSSAI," explained Mr Kanchan.
Class II additives are chemicals such as sodium benzoate, benzoic acid, potassium benzoate and others which are used as preservatives in common products such as jams, pickles, chutneys, ketchups, sauces etc. "These additives have a prescribed limit enforced by the food safety regulator, because an excess use of such chemicals in foods can have many harmful effects such as inflammation, stress, allergies, cancer and more.
"Sodium benzoate used in fruit juices and jams, has the risk of converting into benzene when coming in contact with a naturally acidic product. Benzene has been proven to be a carcinogenic compound. Sulphur dioxide, used in sugars, jaggery, dehydrated fruits and vegetables and sugars manufactured using sulphur which are added to beer, wine, etc have been found to be toxic in higher concentrations, causing asthmatic attacks, headaches, nausea in susceptible persons," explained Mr Kanchan. 
In today's health conscious world, alternatives to foods with additives and colours are an option, but most consumers remain loyal to certain brands or products due to habit. Bread which can be considered a daily food, has two main varieties - white bread, which undergoes chemical bleaching through additives and is made from refined wheat flour, and brown bread which is made from wheat or multigrain products. It is important for consumers to understand that food products which use additives to enhance shelf life, taste or appearance often reduce their nutritional value, providing no benefits in health.
 "Consumers need to make informed decisions about the food they consume, by reading labels and choosing products that have the minimum amount of additives. However, labels can also be deceptive with ingredients listed as coded numbers. Usually, if the food product has an ingredient which sounds like a chemical additive, you should consider the percentage of such ingredient in the product and perhaps choose a healthier alternate," suggests Mr Kanchan. 
Talking about the use of food colours, he explained that most such external enhancers are used to improve a food's attractiveness and appeal to the consumer, while providing absolutely nothing in nutritional value. "Over the years, chemicals have been used to introduce artificial colours in a product and these are also approved by the food safety regulator within prescribed limits. Colours can also be added to a food using natural ingredients like turmeric or saffron, but the use of chemicals is more prevalent as manufacturers find it to be more cost effective," he explained. 
There was also some brief discussion over the use of tetra packs, plastic and glass containers for storage of food. Mr Kanchan explained that in tetra packs, with the processing that goes into storing foods in such packs, additives in the form of preservatives are required in less quantities, as compared to those sold in plastic or glass containers. An attendee present at the webinar also pointed out that tetra packs may contain bisphenols which are harmful not only in consumption but also to the environment. 
The webinar while conducted on Zoom, was also watched live on Moneylife Foundation's
Facebook
and
YouTube
channels. A video recording of the session can be viewed below: