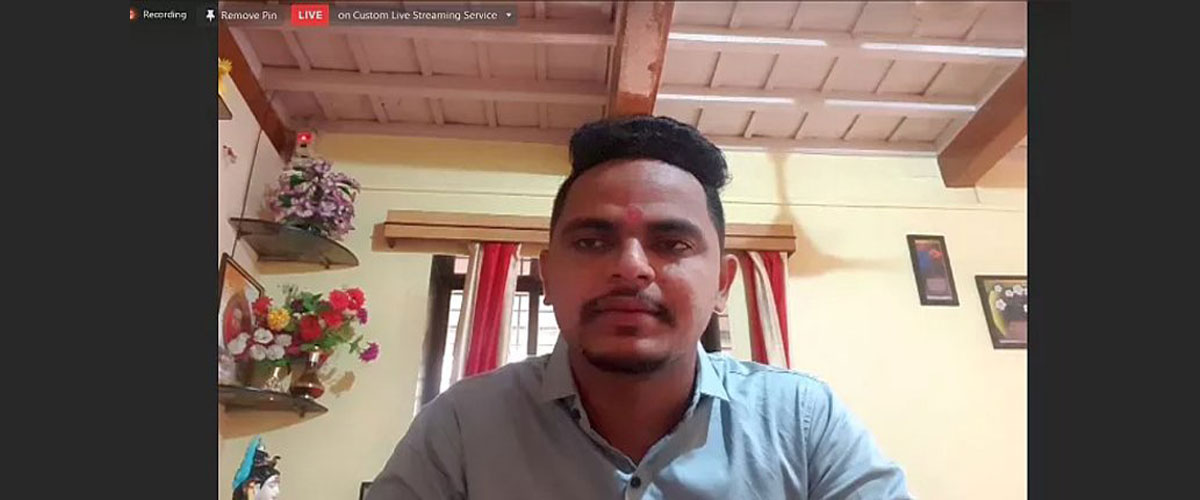 "It was an instantaneous decision. My only thought was to save the child's life and I am glad that I could do so," said Mayur Shelke humbly, at an event felicitating him for his extraordinary act of risking his own live by sprinting in the face of a thundering Udayan Express to save a 6-year old
child who had fallen across railway tracks
. 
"As an only child, I was worried my parents would be shocked or upset at what I had done, so I did not even tell them about it for two days. Then the video became viral and I began to get calls and my parents began to ask me what it was all about. They were initially shocked; especially my mother. But now both my parents are very proud of me and I am thankful for their support throughout," he said, at the online felicitation event. 
People across India were stunned and moved by the video and suggested crowdfunding effort to honour Mayur Shelke. Our colleagues at Moneylife decided to organize it through 
OurDemocracy
. The campaign was able to raise an amount of Rs4,31,416 in just 15 days, with donations from over 270 people.
OurDemocracy pitched in by waiving platform fees and the payment gateway Razorpay also decided to waive its banking charges, allowing the full donated amount to reach Mr Shelke. 
On Friday, Jagdish and Vidya Moorjani, who had already made an initial contribution said they would help round off the amount Rs5 lakh with a further contribution of Rs70,000!
The online felicitation event was attended by many well-wishers and those who contributed to honouring Mayur Shelke.  
"Honestly I had goosebumps watching the video when it viral and am still getting them watching it again. Such courageous and heroic acts are only known to us from Bollywood movies and today we have a real-life hero in the form of Mayur! We salute your bravery and we are deeply thankful for your selfless act!" says renowned investor and trader Dr Vijay Kedia. 
Adv Manoj Harit said, "We are personally thankful for your courage and the upbringing of your supportive family. What you have done is an act that can be matched by any common man. It is an uncommon act by a very common man indeed! My services are always open to you and your family, anytime you need help, please do reach out to me."
The event also attended by Harshil Mathur, the co-founder of Razorpay and Vijeyata, head of product and design of OurDemocracy, both of whom appreciated the humility and courage shown by Mr Shelke. 
Among many others who were present at the felicitation were Shailesh Gandhi, former Central Information Commissioner, railway activist Samir Zaveri, transport activist Sudhir Badami, and AV Shenoy and Dolphy D'Souza. 
All those present expressed their admiration for the stunning  courage exhibited by  Mr Shelke – as someone said, not all super heros wear capes!