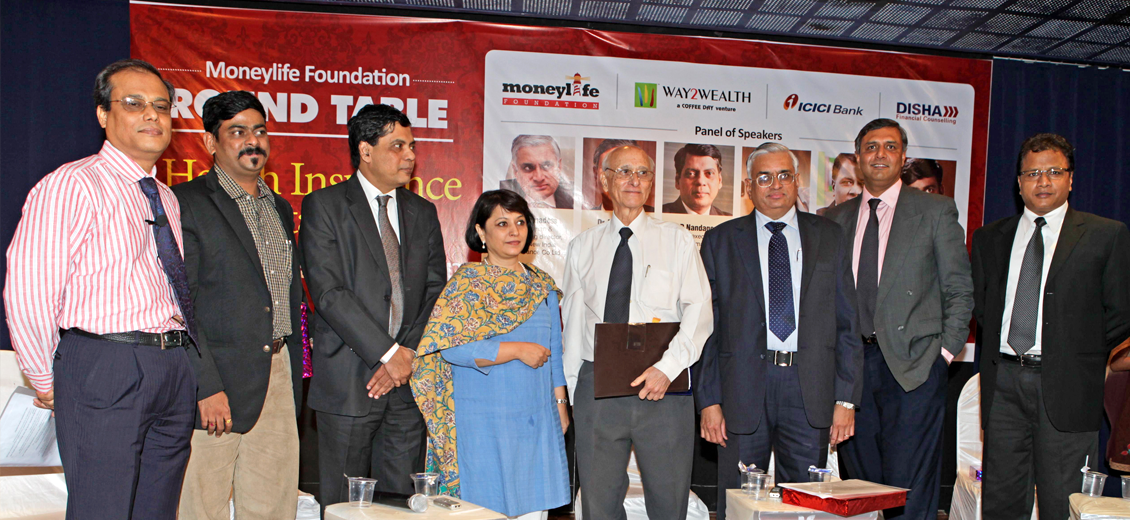 Insurance leaders are unanimous that health insurance portability is a positive for the business and customers. But they have several questions over how it will pan out, when it is introduced in July this year.
At a Round Table hosted by Moneylife Foundation on Tuesday, top bosses raised several issues on this matter that are not resolved, and they made suggestions on how it could be best implemented. The programme at Rachana Sansad hall, in Dadar, was well attended and highly interactive.
According to M Ramadoss, chairman & managing director, The New India Assurance Company Limited, the Insurance Regulatory and Development Authority (IRDA) has come up with this announcement as insurance companies were not able to evolve a common standard product over the last one year.
Portability will allow policyholders to switch over to another insurance company with the same conditions. "The accepting insurer shall provide cover, at least up to the sum assured in the previous insurance policy," the insurance regulator has said. The new facility will also help those policyholders who stick to one insurer throughout, for fear of losing the cover for pre-existing diseases (PED).
Dr Amarnath Ananthanaryanan, CEO and managing director, Bharati AXA General Insurance, said that in spite of teething problems, which will be there in data transfer between insurers, it will lead to the evolution of a common database across insurers.
Sudhir Sarnobat, managing director, Medimanage Insurance Broking, stressed that an independent agency should come forward to create a database of insured in an authentic manner and make it accessible to all insurers and brokers.
According to Pawan Singhal, director – legal and regulatory affairs, Max Bupa Health Insurance, health insurance portability is a win-win situation for both the insurer and insured. There would be challenges in implementation, but in a country like India, where health insurance should be accessible to all and offered to the masses, portability is a clear step forward.
Fali Poncha, executive chairman of IRICS Broking Services and a veteran of the insurance industry, cautioned there were a host of issues still unresolved when a customer is expected to move from one insurance company to another, and that the customer may not get all the benefits he enjoyed previously when he moves to a new insurance company at the same premium. Portability, therefore, would be only due to unhappiness with the service by the old insurer. When an employee who enjoys a group mediclaim policy moves to another employer/location within the country, there is lack of clarity over whether the benefits would be the same on portability.
Mr Ramadoss explained that there was a problem of low awareness on health insurance, as well as low penetration by insurers. He underlined the need to educate customers and said health insurance portability was a minor advantage.
The insurer must have patience, not to make profits from the first year onwards, and the customer must have commitment to stay with the insurance company for long years. Portability may lead to poaching of customers with low claims, leading to public sector insurance companies being left with a larger share of customers in the older age groups.
Portability is available to only 2% of the population which is already insured. Further, portability is limited to carrying forward of only the sum assured and relief on pre-existing diseases (PED). Other issues will be as per the terms and conditions of the new insurance company's products.
Dr P Nandagopal, CEO & managing director, IndiaFirst Life Insurance, said portability should help customers in both intra-insurance company mobility (from one plan to another) and inter-insurance company (from one insurer to another). Insurers who are long-term players would not be affected adversely by health insurance portability.
Moneylife Foundation will present a detailed note to IRDA on the round table discussion with clear suggestions for implementation of portability.