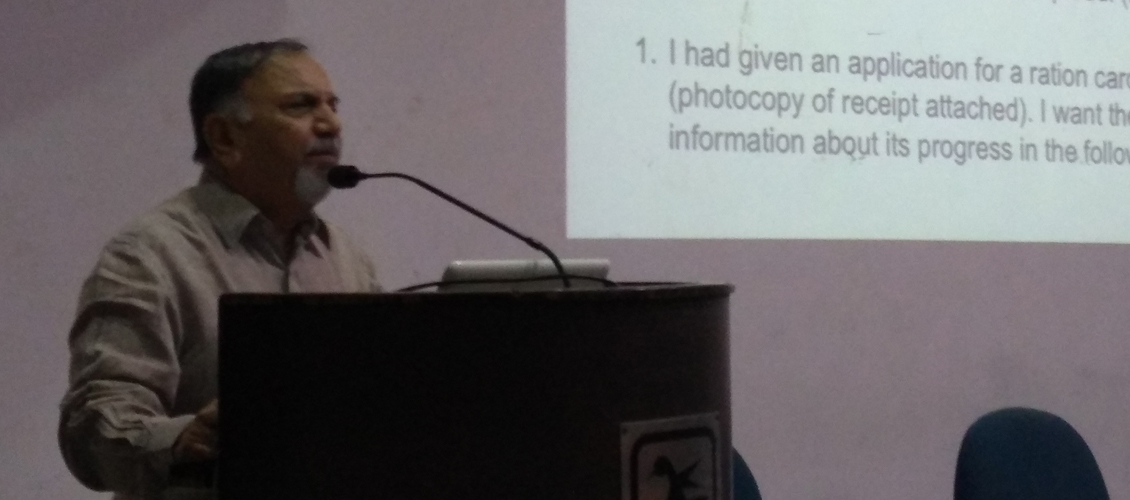 Mr Gandhi was speaking at a Seminar organised by Moneylife Foundation's RTI Centre with support from Public Concern for Governance Trust (PCGT) and Kelkar Education Trust's Vaze College. It was attended by over 100 students from National Service Scheme (NSS) unit and Union Public Service Commission (UPSC) cell of the College.
Explaining origin of RTI in democracy, Mr Gandhi stressed upon the importance of swaraj or self-rule in India. He said, "Since we live in a democratic country and which is in fact the world's largest democracy, it is we, who have elected the government and therefore are the badshah and begum. Also as badshah and begum, we not just have rights but we also have some duties."
Mr Gandhi then explained detailed procedure for filing an RTI application, difference between mode of fee acceptable at Central government and state government and word count acceptable in Maharashtra.
He also cited real live examples, where filing of RTI application have actually helped in delivery of better governance. Instead of cribbing on civic issues, one needs to file at least one RTI application every month, he added.
The former Central Information Commissioner then gave answers to various queries asked by students.
Replying to a question, Mr Gandhi, stated that since implementation of RTI will bring transparency and accountability, many government officials are discouraging the use of RTI and are alleging RTI activists as blackmailers, which is a very wrong and misleading impression been created by those officials in the society.
During the Session, Digvijay Tarte from PCGT and Krishna Gupta from Moneylife Foundation also shared own experiences of using RTI applications that lead to successful changes in the society.