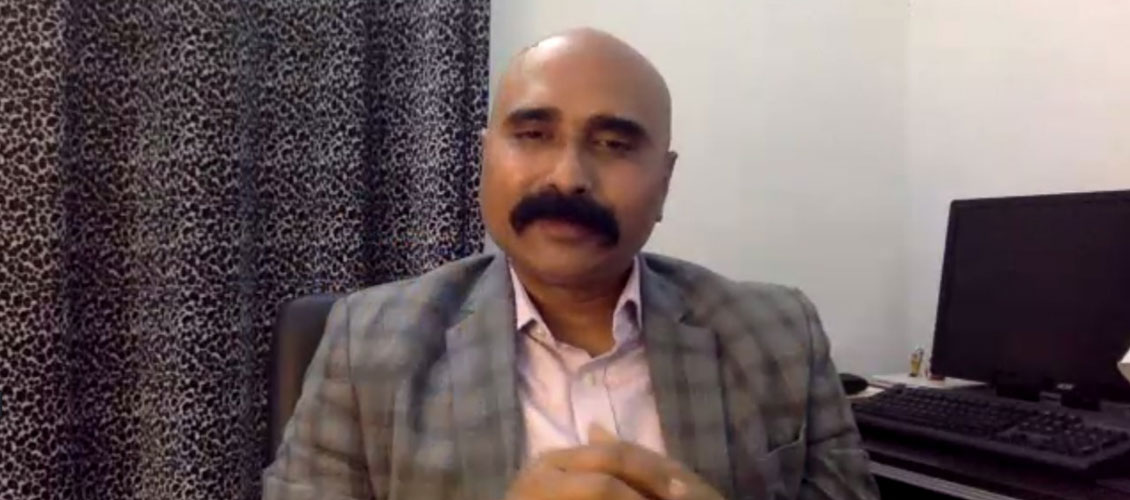 "Though the system may not be as cooperative or the environment not as conducive, if you have a will, you can do it. And that's what we have achieved here and hope to continue improving in the future" added Mr Singh while speaking at a webinar organised by Moneylife Foundation on digitisation and using social media for speedy disposal of RTI application.
Mr Singh who is currently the youngest State Information Commissioner in the country has revolutionised the way judgements are passed for applicants. He has effectively co-opted social media platforms and uses Twitter, WhatsApp and other mediums to pass judgements, send notices to applicants and Public Information Officers (PIOs)/First Appeal Authorities (FAA). He has also started Facebook live hearings which are streamed on their office page and can be viewed by all. 
Along with live-streaming commission hearings, Mr Singh and his team have also established 24/7 helpline for RTI where any applicant can call and ask for details on their applications, expedite their complaints and also get updates on their applications.
This system has proved to be a huge success as this has significantly reduced the time a PIO/FAA or even an applicant has to travel to get information along with increasing efficiency in government departments as the Information Officers can now focus on more important things. 
While it may seem like a well-oiled machinery right now, it hasn't always been easy. Starting his talk, Mr Singh began by sharing the challenges he faced as a commissioner and said, "when I joined as a commissioner, I realised there is a huge pendency and there is no mechanism to address that."
In fact the challenge was so severe; there was also a severe shortage of staff with just one staff and one stenographer in the commission with him and that is still the same despite 2 years having passed. 
Speaking further on that, Mr Singh added, "If the appeals are not addressed in a time-bound manner, the act loses its relevance and objective" He shared how when he joined, he had cases from 2013 which were still pending. 
Another challenge which Mr Singh faced was, a huge bulk of applicants under the MP RTI were from rural background who were farmers and they had to travel 500kms for commission hearing which he shared used to take a huge toll on their finances. 
This then led to him coming up with other innovative ideas such as video conferencing so that the burden could be reduced. While that did work to an extent, the problem still persisted due to patchy internet connection in villages and lack of proper equipments.
So Mr Singh then came up with an idea of WhatsApp hearings. Speaking on that he said, "When we switched over to WhatsApp hearings, I thought since everyone uses WhatsApp, it would perhaps be a lot easier. But then WhatsApp video calls had huge issues in rural areas, so it also failed. Sharing more on this, Mr Singh then said, "Then I zeroed down on the old tried and trusted landline phone and we started hearings as conference calls." 
He and his team would call up the applicants and PIOs/FAA on a conference call and issue notices. He further added, "I had to change the way I issued notices as well and I started sending them on WhatsApp and this we started mentioning in our orders, that we have delivered such and such notice through WhatsApp and we would take a screenshot of that particular WhatsApp chat and enclose it with the file."
This system proved to be quite efficient and helped them avoid further issues. Mr Singh in his talk said, "Earlier we had some issues with compliance, as in appeal orders could not be issued on time due to delays in postal service. But here what we have accomplished with WhatsApp notices and tele-conference hearings, has allowed us to remain compliant with the time limits set by the RTI Act."
Along with issuing notices over WhatsApp, Mr Singh would also ensure that information was immediately shared after an appeal was done. Sharing an example, he shared," "I was hearing an appeal relating the pension of an old nurse, where she had an issue that some amounts were not being paid to her. So, I had asked the chief medical officer who was sitting 500km away who had the file, whether he can share the information. He confirmed that he would, but I had to insist that he open the file immediately after the hearing, click a picture of the relevant detail and send the same to the applicant as well as the commission on WhatsApp. So that's how with 3 hours of the hearing information was provided and later on a hard copy was mailed."
This significantly helped reduce the appeal hearing time from the earlier 1-2 months to a few weeks. They were also able to bring down the no of appeals from 15,000 to 8,000. 
Speaking on how it is important to have a robust support staff, Mr Singh pointed out how despite less staff, they were able to manage a successful internship program. He said, "Although we have staff issues, we have a very robust internship program where National Law University students come and intern with us. These students have been trained in RTI in such a way that they even know how to draft the final order. That way we have trained 60 students. We rotate interns on a cycle of 3-4 weeks. We have also been introducing a lot of webinars, conferences, seminars, in fact every Sunday we hold a webinar."
This robust internship program helped them significantly. He observed "Having students as interns has allowed us to make observations over time that certain appeals are occurring on a frequent basis, so perhaps information related to such appeals should be made readily available online under Section 4(2)."
The presentation was then followed by a moderated discussion which was presided by Former Central Information Commissioner Shailesh Gandhi who asked Mr Singh the efficacy of virtual hearings over physical hearings and whether virtual hearings have too many drawbacks over a physical hearing,. In response to that, Mr Singh commented, "In my opinion, personal hearings are required only when you need to see the evidence or you want to examine some sort of documentary evidence. In virtual hearings there's a risk of tampering with evidence, but in almost all cases virtual hearing are the best option."
This was then followed by a moderated Q&A where both Mr Rahul Singh and Mr Shailesh Gandhi shared their opinions. 
The event was concluded with closing comments from Mr Gandhi who said, "RTI is a fantastic power we have in the country today and is one of the best transparency laws in the world and the civil society and other citizens, all of us need to defend this right." 
Note: You can now get all your RTI related queries resolved with the click of a button. The Moneylife "RTI Advice" app is now live on the Google Playstore and the Apple playstore. So download now and ask all your RTI related queries now!