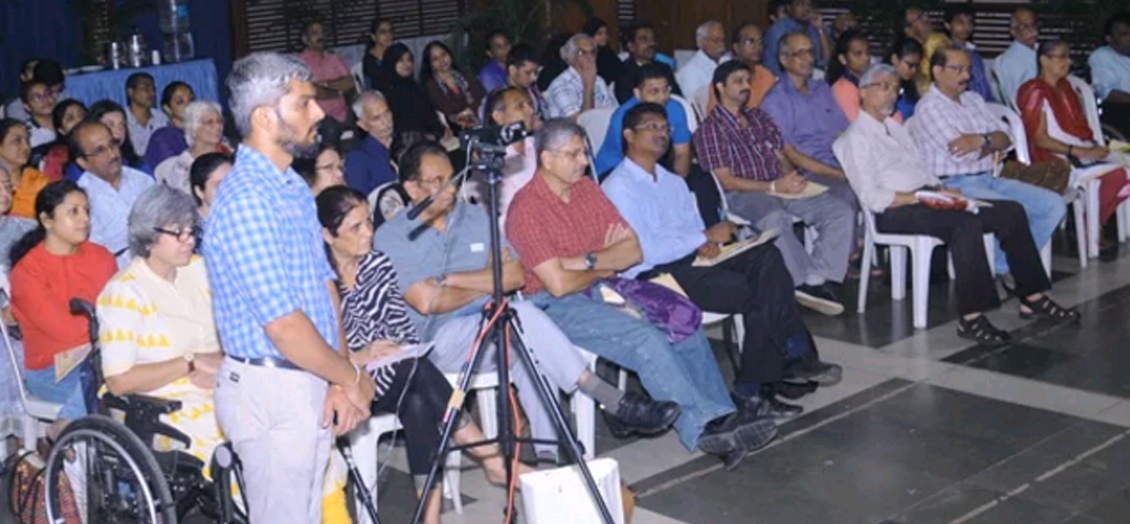 Moneylife Foundation on Saturday conducted a special financial literacy workshop for persons with disabilities in Mumbai. This Workshop was organised for members of Nina Foundation, Multiple Sclerosis Society of India (MSSI), Able Disabled All People Together (ADAPT), Paraplegic Foundation and other NGOs working with persons with disabilities.
Dr Ketna Mehta of Nina Foundation briefed the participants about topics covered in the Workshop. She also introduced all three speakers.
In her session, Sucheta Dalal, Founder Trustee of Moneylife Foundation and Managing Editor of Moneylife, explained with examples how money traps could erase large chunk of individual's savings. She also informed the audience about safe banking practices, credit cards, importance of maintaining good credit score, mis-selling of financial products, how not to fall prey to multi-level marketing (MLM) schemes and other financial traps.
Yogesh Sapkale, Deputy Editor of Moneylife and Director-Projects at Moneylife Foundation, in his session explained about digital security and safe practices for digital transactions. Sharing examples, he informed the participants about how to safely use online and mobile banking, carry out digital payments, use of e-wallets and UPI, creating and maintaining robust passwords and personal identification number (PIN), especially for financial transactions.
Debashis Basu, Editor and Publisher of Moneylife and Founder Trustee of Moneylife Foundation, guided the audience on how one can grow money effectively. He also explained with examples factors that affect financial decisions and ability to build wealth safely.
After the sessions, all speakers provided detailed answers on specific queries asked by the participants.
This workshop organised by Moneylife Foundation was supported by Depositor Education and Awareness Fund (DEAF) of the Reserve Bank of India.