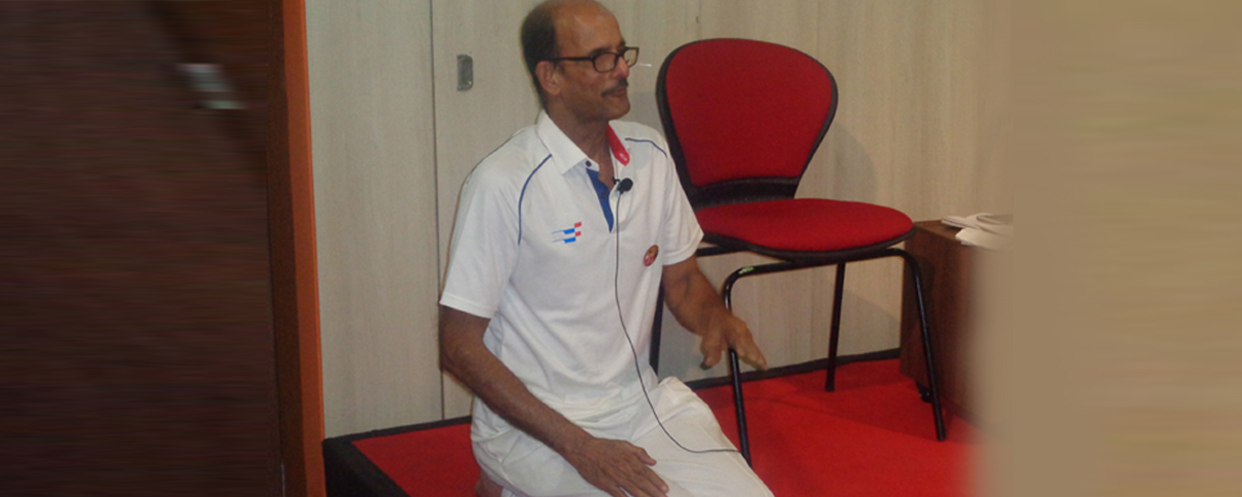 Yoga is a holistic approach uniting the Body, Mind and Spirit. It provides and integrated and holistic understanding that has a lot of benefits for mental, physical, emotional and spiritual health.
"Yoga on A Chair" is part of Baba Ramdev's Health Package and is most useful to people whose jobs require them to remain seated for longer durations.
Shrikant Barve of the Patanjali Yog Samiti will explain 'Yoga on Chair" that would help participants to improve breathing habits, muscle tone, reduction in stress and a sense of well-being.
Mr Barve is an evangelist for Patanjali Yog Samiti and has converted thousands of Mumbaikars into yoga enthusiasts. He and his dedicated team have been imparting Patanjali Yoga lessons for over a decade at the Veer Savarkar Auditorium in Mumbai and beyond.
In response to repeated requests from Members, Moneylife Foundation is happy to launch a series of talks by Mr Barve for attaining better health through Yoga and simple home remedies.