Gearing up to fight Covid in the Mumbai Monsoon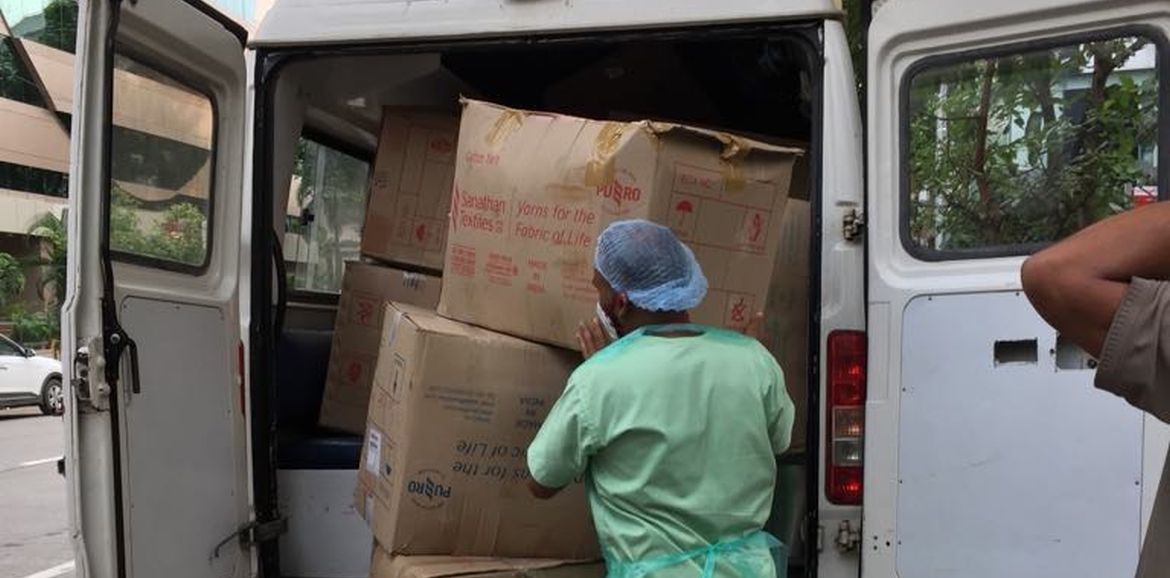 While the country is slowly attempting a return back to normalcy after an extended lockdown, health care workers (HCWs) are gearing up for a huge increase in cases and a rise in the usual monsoon maladies, such as dengue and leptospirosis cases that fill up hospitals in these months. 
This makes even the covid-19 fight even more challenging for hospitals in Mumbai, which have now become the focus of our work at Moneylife Foundation. 
We are doing out best to fulfill requests, wherever possible with the generous support of our donors.  
When combined with our activism, we are sometimes able to achieve a bigger breakthrough. When we learned that the municipal corporation was buying body bags at over Rs 6400, we were stunned. In a pandemic, you need body bags that serve the purpose and our supplier was one who provided them to BMC hospital, to meet municipal specifications and the cost was Rs 180 to Rs201! We brought it to the attention of the Municipal Commissioner, Mr Iqbal Chahal, who responded within two hours with swift action.
The tender for expensive body bags was cancelled. You can read more about it here
.
Kawach Face Masks
Meanwhile, we are recommending Kawach masks as a better and very affordable alternative to N95 masks for most people – even non-covid facing health care workers. Produced by a start-up incubated at IIT-Delhi, these are especially a good option for senior citizens with co-morbidities who may want a higher level of protection. Read more about it here as well as how to buy them. (
'Kawach' Masks - An Affordable Alternative to N95 Masks for ordinary people
)
We have bought and distributed Kawach mask for hospitals and doctors in two lots and have received a good response. This time around we have been sharing them with NGOs working with specific groups such as Multiple Sclerosis Society of India and Silver Innings, headed by Mr Sailesh Mishra, who runs an assisted living centre and senior citizens' home as well as wellness centres that care of people with mental health issues. If you are connected with any of these and want to check out the masks in Mumbai, do connect with us. 
Incidentally, here is a tip. If you are worried about how to travel safely in public transport that has just opened up, we suggest that you get yourself a light raincoat with a hood. Wear it and keep it on inside a bus, train or cab, combined with simple gloves and a good mask. You need to make this investment to stay safe in the coming months. Make sure to wash this gear with detergent on going back home and dry it out everyday. 
Distribution of Face Shields and Disposable Bedsheets
With our ongoing relief efforts, we recently learned about a requirement for face shields and disposable bedsheets from hospitals. In many cases, cloth bedsheets are not being accepted by the staff and even dhobis are refusing to come in contact with the same, due to a risk of an infection. Additionally, with the onset of monsoons, cloth bedsheets would also take time in drying and disposable bedsheets were suggested to be a much better option. 
We initially struggled in our efforts to procure such disposable bedsheets in large quantities with unavailability of ready stock and manufacturing capability, but were later able to purchase 20,000 sheets for distribution. The task of having such a large quantity of material (100 boxes!), delivered to hospitals across Mumbai was one that we had not previously undertaken. We are glad that the manufacturer was able to drop some off at Hindu Balasaheb Thackeray Trauma Hospital and at Sion Hospital, on route to the final delivery at Prabhadevi. 
Much of the material was picked up by concerned hospitals who coordinated in a timely manner to gather the material for themselves and also for other nearby hospitals who were unable to arrange for a vehicle. In the end, these disposable bedsheets have reached their destination to around 14 hospitals across Mumbai.
The relief work that Moneylife Foundation has carried out in these past months has only been possible with the support of our donors and members. If you would like to support our efforts, please do
donate
.